Visit the 2016 Tokyo Auto Salon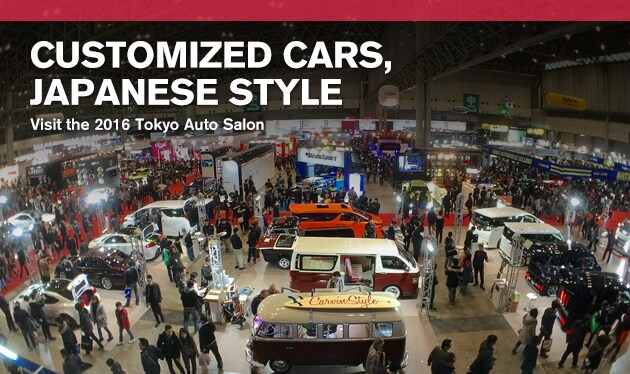 The custom car culture speaks to car lovers all around the world, and especially in Japan. Take a trip to one of the top global showcases for modified and tuned vehicles.
The Tokyo Auto Salon, an annual winter extravaganza at the massive Makuhari Messe convention complex in Chiba near Tokyo, draws huge crowds, with more than 325,000 visitors this year, 440 exhibitors, and more than 880 vehicles of every type imaginable on display.
From customized cars, vans, trucks, and motorcycles, to parts and accessories, "goods" (collectible and wearable stuff), and more, there's something for everyone.
Customized Cars Are the Stars
Customized Nissan cars and trucks of every style imaginable were shown at separate displays of manufacturers, independent aftermarket companies, and private individuals. From GT-Rs wearing golden glitter paint, to a Nissan NV300 full-size van turned into a luxurious camper, to a sharp-edged 1985 Nissan Bluebird, there was no limit to creativity.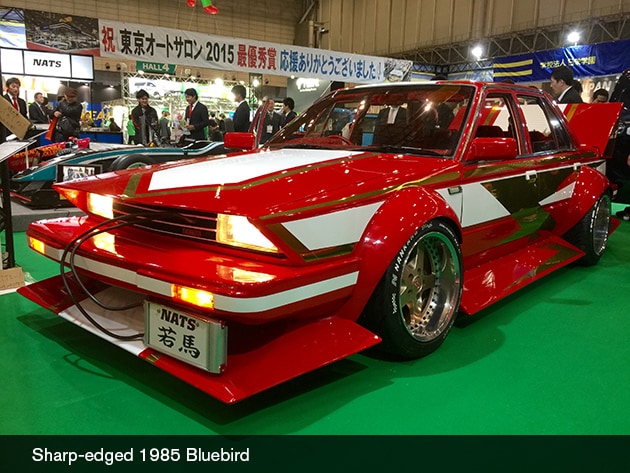 One standout was a remarkably crafty customized CUBE, the imagined offspring of a CUBE and a vintage 1950s pickup truck. The customized fiberglass body kit was well integrated into the design. The color-keyed interior was reminiscent of a 1950s American diner.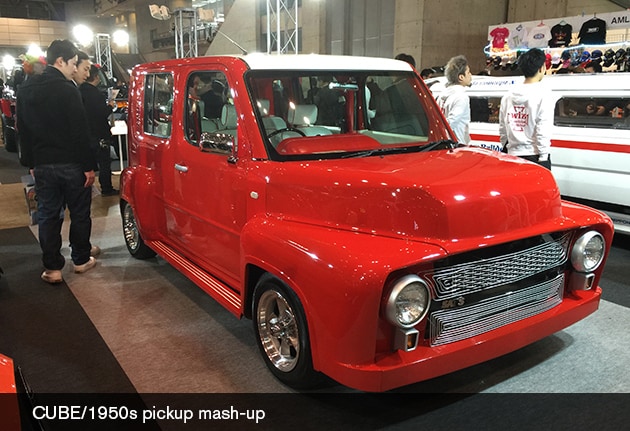 Nissan, NISMO, and AUTECH
Nissan's exhibit featured customized vehicles under its own brand name, plus the NISMO performance division and AUTECH Japan. The MOTUL AUTECH GT-R 2015 Super GT Champion was a crowd pleaser, drawing fans and photographers alike to get a closer look at the racing car and the fashion models who presented it.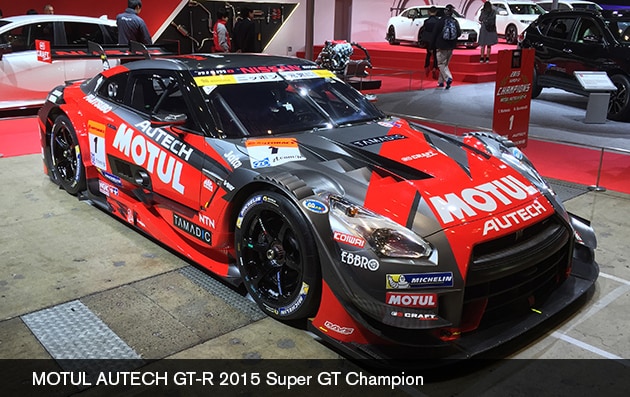 "Rider by AUTECH" customized vehicles included the X-TRAIL Mode Premier, LEAF Aero Style, SYLPHY S Touring, DAYZ Bolero, DAYZ Rider, and ELGRAND Rider High Performance Spec Black Line. All of these vehicles are based on current Japanese market production Nissans. Modifications included special colors, wheels, aero kits, grilles, lighting, and interior upgrades.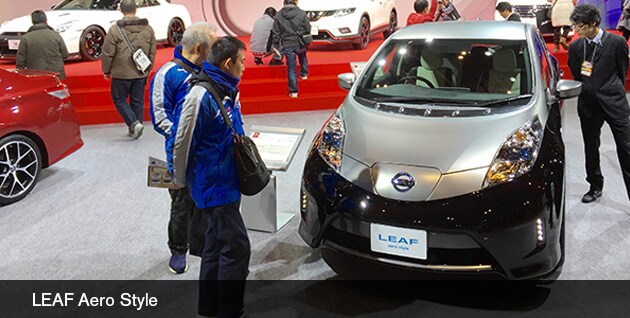 NISMO special editions on display included performance-car versions of Note and GT-R. There was even a Serena, a Japanese-market minivan, featuring parts and accessories customers in Japan can purchase at participating Nissan dealers.
The SERENA NISMO Performance Package features a lowered ride height, special performance springs and shocks, performance exhaust, NISMO lightweight aluminum-alloy wheels, lower body kit, and color-keyed stripes.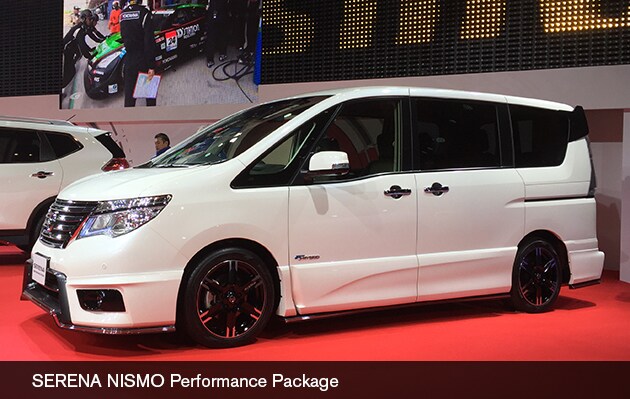 A NISMO goods shop adjacent to the Nissan exhibit offered visitors the opportunity to purchase a wide array of NISMO brand items and collectibles, from apparel to stickers, calendars, keyfobs, mobile phone cases, and toy bears.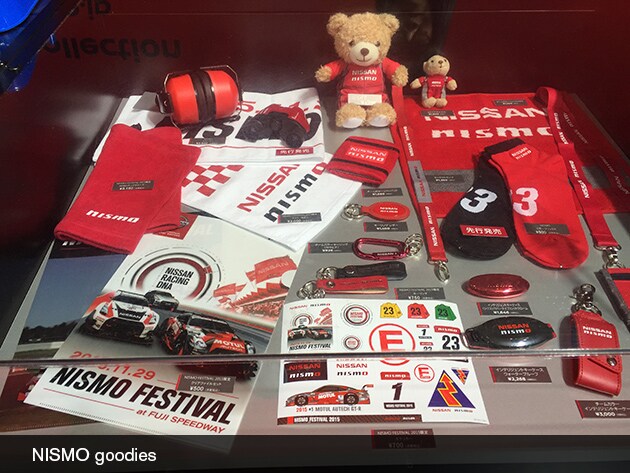 Nissan displayed three concepts wearing the "Lolita Lempicka" label, based on the production March, Note, and JUKE. The French fashion designer and perfume creator is hoping to expand her relationship with Nissan that began in France where a customized "Lolita Lempicka" Micra has been available since 2014.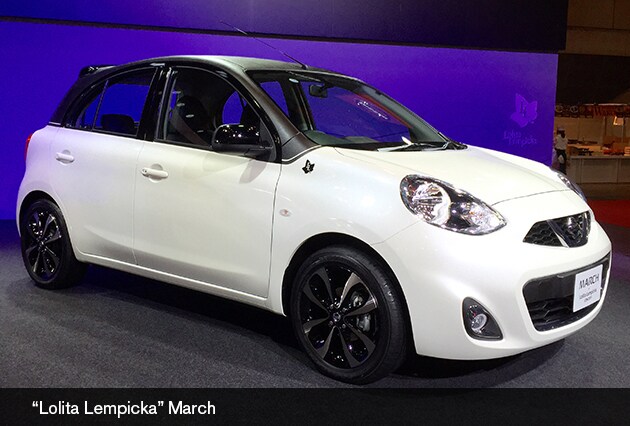 Designed to appeal primarily to women, the "Lolita Lempicka" concepts at the Tokyo Auto Salon were dressed with 1970s style vinyl roofs, while the custom treatment continued inside the cabin with "pinned" tufted leather upholstery, and "Lolita Lempicka" logos scattered throughout the vehicle.
While the appeal of some of these vehicles may not translate into every language, they show that the urge to customize knows no boundaries.