Visit the 2016 Tokyo Auto Salon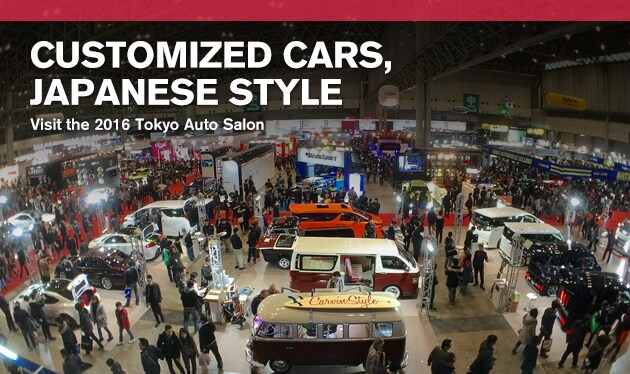 The custom car culture speaks to car lovers all around the world, and especially in Japan. Take a trip to one of the top global showcases for modified and tuned vehicles.
The Tokyo Auto Salon, an annual winter extravaganza at the massive Makuhari Messe convention complex in Chiba near Tokyo, draws huge crowds, with more than 325,000 visitors this year, 440 exhibitors, and more than 880 vehicles of every type imaginable on display.
From customized cars, vans, trucks, and motorcycles, to parts and accessories, "goods" (collectible and wearable stuff), and more, there's…
read more